Location set in a vineyard, with an incredible landscape, quality cuisine and local wine. This is (minimally) part of what Epos Bistrot offers.
A modern space with a minimalist look in shades of grey, embellished by forays of red light on the ceiling and the light wood of the tables. Elements that permeate the style of the furniture and design.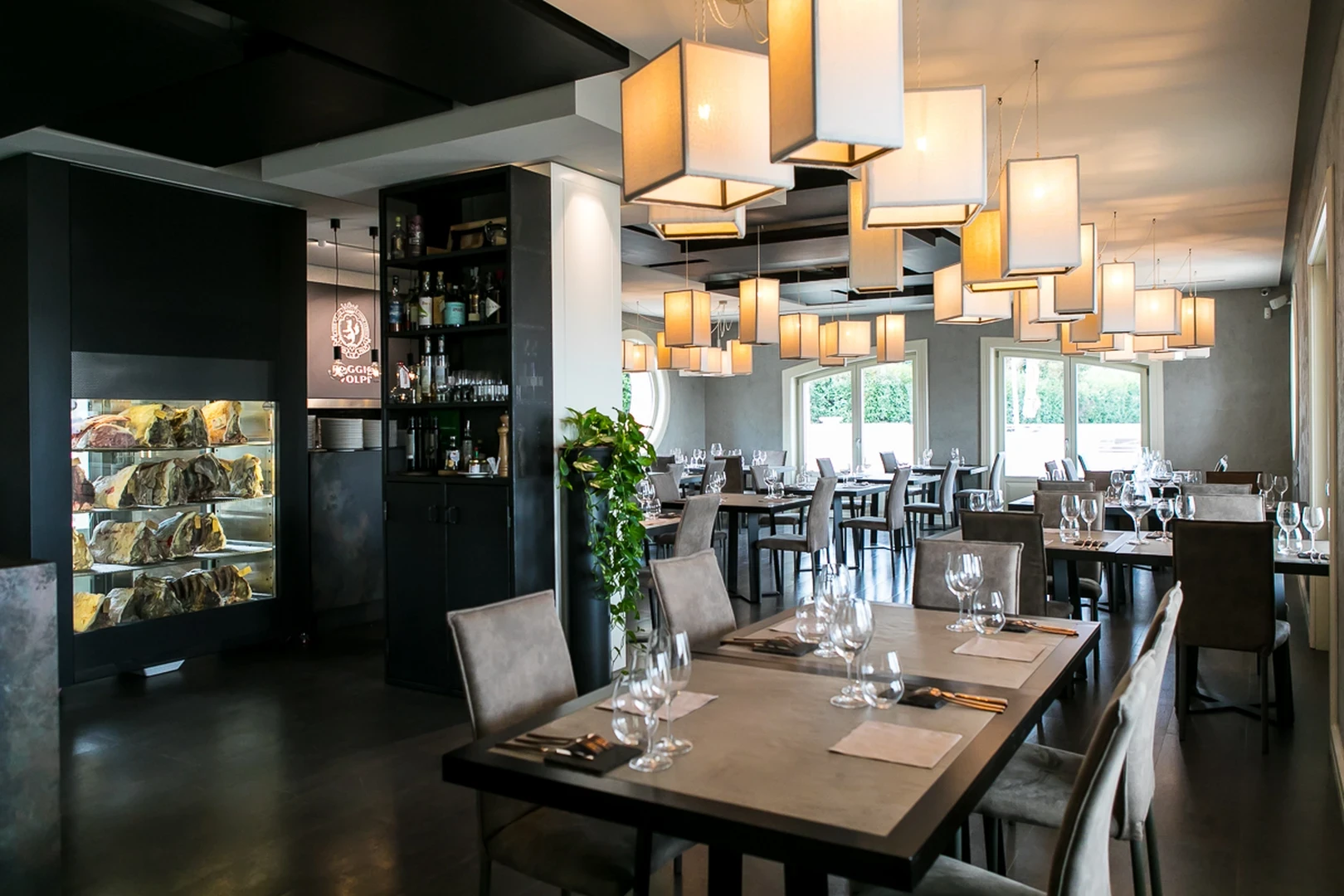 The understated and casual elegance of the Epos Bistrot indoor dining room is characterised by its warm and welcoming atmosphere. With attention to the minutest detail, it opens up onto the view of the romantic rows of vines of the Poggio Le Volpi winery.
The Poggio Le Volpi vineyards
The vineyards of Poggio Le Volpi are a hidden gem in the Roman countryside, which give Epos a country chic atmosphere.
It is wine rather than blood that flows in the veins of the Mergé family.
Tradition, identity and the region, as well as passion, commitment and experience are the values around which the company revolves. To find the roots of Poggio Le Volpi, you have to take a leap back in time of a century. The passion for the land, transmitted by the winemaker Manlio Mergè first to his son Armando and then to his nephew Felice, led to the birth of the Poggio Le Volpi farm in 1996.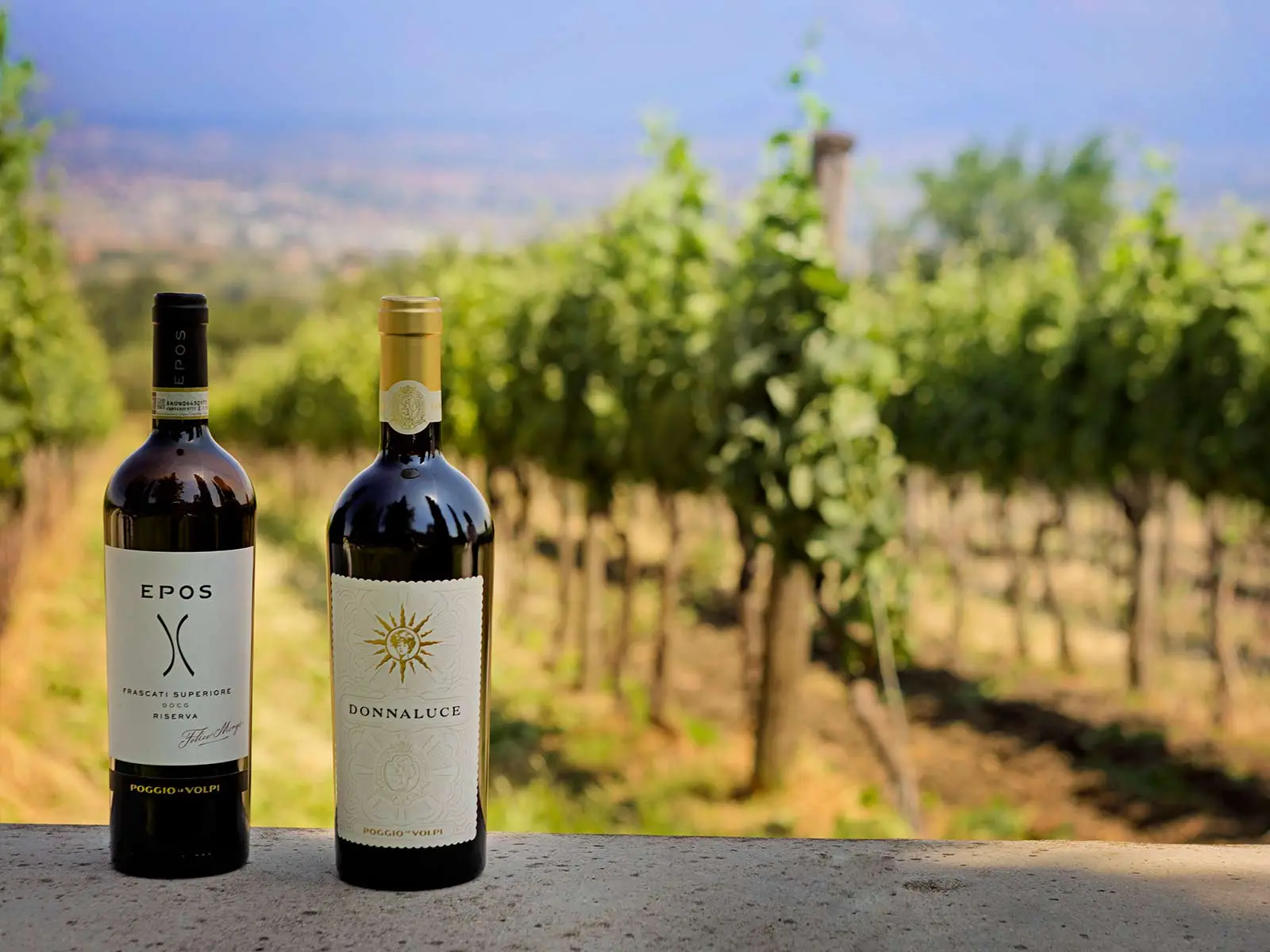 Wines such as Asonia Frascati Brut Metodo Classico, Epos Frascati Superiore DOCG Riserva, Donnaluce IGT Lazio, Cannellino Frascati DOCG Bianco Dolce, the flagship red Baccarossa Lazio IGP and all the DOC Roma wines, in white, rosé, red and reserve red versions, come from here.
Wines that are offered in the Restaurant at wine cellar prices, on the extensive Wine List, and that bring to the table flavours that are
a modern expression – and at the same time almost a hundred-year history – of unique wine heritages.
Why choose Epos Bistrot
As a result of our passion and significant investments, today we have a place that is in some ways unique, designed to pamper every visitor and to offer authentic, multi-sensory experiences.
If you are looking for a unique and evocative location where you can sample gastronomic delicacies surrounded by the beauty of nature, Epos Bistrot is the right place for you.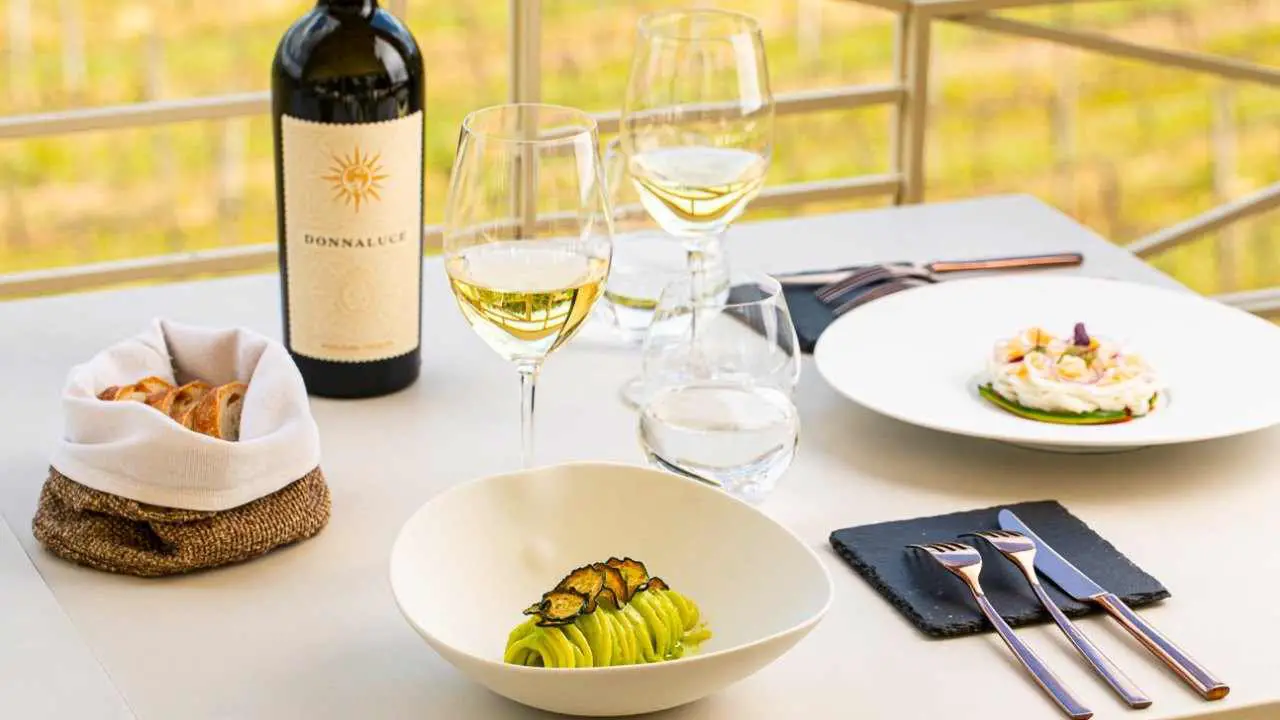 Whether it's a romantic evening, a dinner with friends or a special event, there is always a good reason to enjoy delicious dishes and quality wines in an oasis immersed in the Roman countryside.
What more could you want? Book now!