Epos Bistrot offers what is undoubtedly modern cuisine with a traditional twist, from which the tastes, aromas and flavours of Roman and Italian tradition emerge.
Dishes that are given renewed emphasis by the creativity of Executive Chef Dino De Bellis, accompanied by sous chef Fabio Dalla Lana, with the help of the entire Epos Bistrot team.
Dino De Bellis: a Chef who is a son of the region
With a career that spans decades of passion and dedication to gastronomy, Chef Dino De Bellis needs no introduction.
He has achieved his own identity and recognition thanks to his ability to combine authentic ingredients with innovative culinary techniques. A self-taught Chef, born in the Castelli Romani region and having returned here, thanks to his strong vocation for regional cuisine and his love of roots and the excellent products of small producers.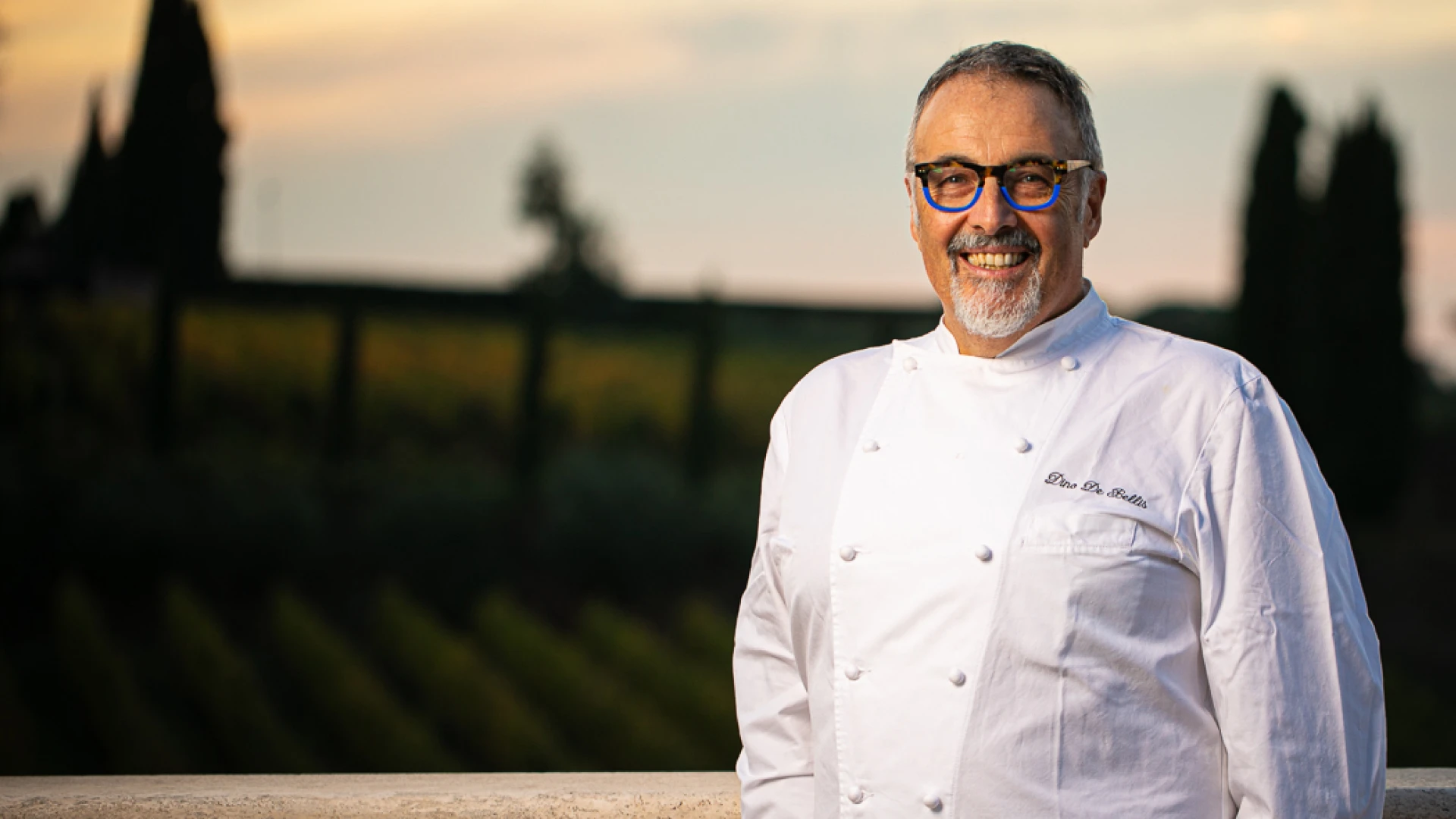 And it is the region that is his starting point for expressing himself with all his creative flair, with respect and innovation. The attention paid to the high quality of the ingredients is evident in every creation, with the choice of fresh and seasonal products. Constant values are always at the centre of his culinary philosophy.
The result? Dishes that celebrate the region, accompanied by the zero-km wines of Poggio Le Volpi, for a perfect combination.
"The centre of my cuisine is the earth we have under our feet.

My dishes are simple and recognisable: in each of them there is a product of the earth."

– Chef Dino De Bellis
Avant-garde Roman cuisine
The cuisine of Epos Bistrot, therefore, is inevitably a fusion of flavours and avant-garde. A journey through the region of Castelli Romani, which is reflected in every dish brought to the table.
Its fine-tuned, well-balanced and innovative ideas immediately win admirers with a menu that was created to pay homage to meat, as demonstrated by the large visible grill in the dining room.
The fireworks are not missing from the first courses either: pure tradition with rigatoni alla carbonara and tonnarelli alla cacio e pepe.
All of these are traditional and recognisable flavours; true comfort food in a slightly gourmet version.
The chef himself said:
"I love the tradition of polpette (meatballs) and try to be innovative with the visual appearance of the dish while still remaining faithful to the original flavours."
This gives rise to new flavours, such as crispy boiled beef meatballs with chocolate-braised carrots and herb yogurt.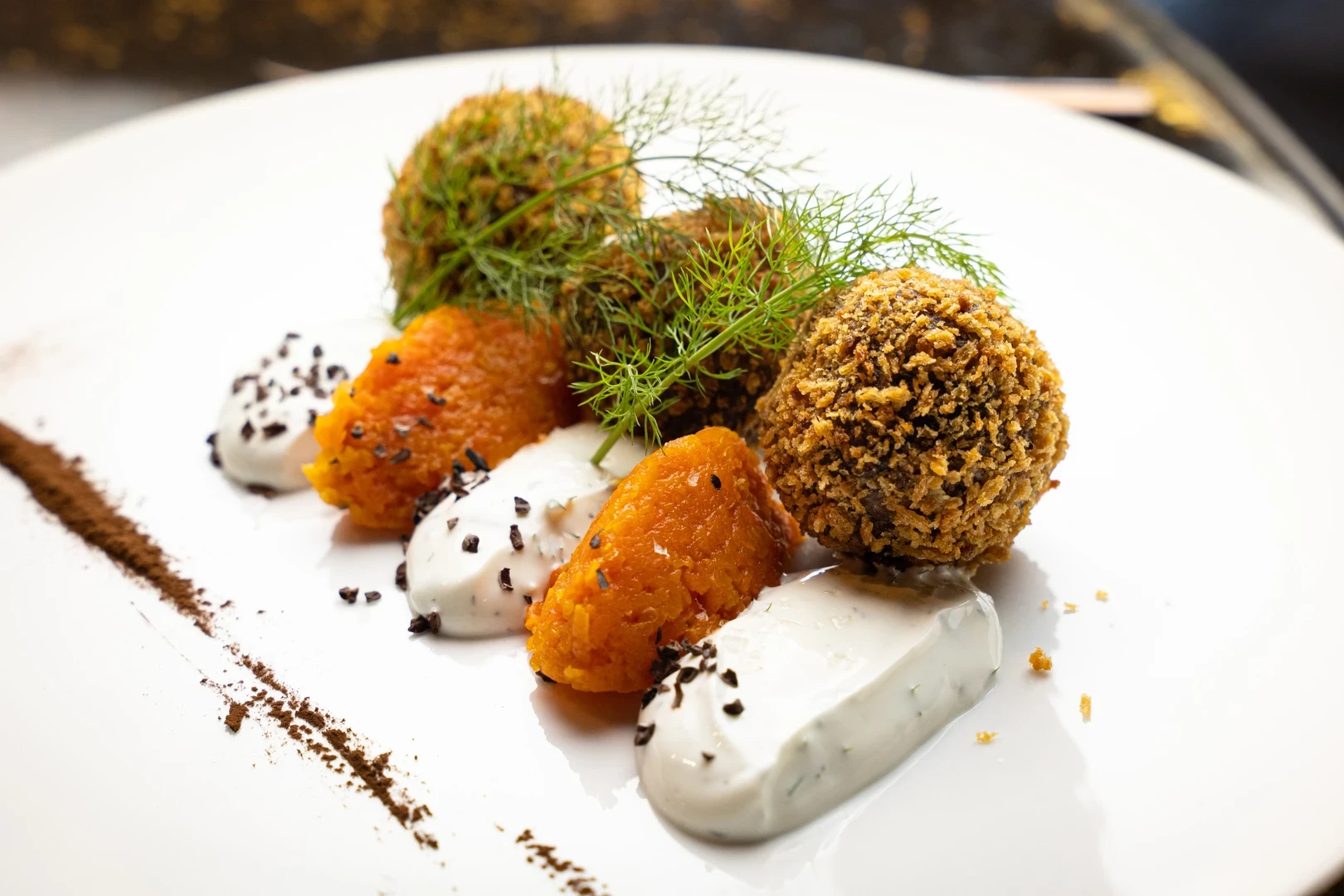 Get ready for an amazing food and wine journey!
The ability to mix flavours and textures in unexpected ways, creating dishes that challenge the mind and the palate, are the cornerstones of Epos.
But our true strength lies in the ability to continually amaze our guests, offering a unique and surprising culinary experience every time.
What are you waiting for?
Experience this journey of taste first-hand. Book your table!