The Castelli Romaniis an area of great tourist interest, located southeast of Rome, characterised by a gastronomic and oenological culture of great importance.
The area covers an area of about 15,000 hectares and includes 16 municipalities, each of which contributes to the creation of a unique culture.
The history of the Castelli Romani region dates back to Roman times, when Roman nobles built their villas among the volcanic hills of the area to escape the heat and congestion of the city. Since then, the area has become a reference point for the production of typical local products, such as bread made with local flours, roast pork and cheese.
Among the typical dishes, spaghetti all'arrabbiata or cacio e pepe stand out, as well as bucatini all'amatriciana. The main courses that dominate the table include roast lamb, chicken, pork, tripe and lamb cutlets accompanied by potatoes, peppers, chicory, artichokes, mushrooms and broccoli raab.
The production of quality wines is also excellent, thanks to the Lazio Malvasia, Trebbiano and Greco grapes, the most widespread in the region.
Eat Well in Castelli Romani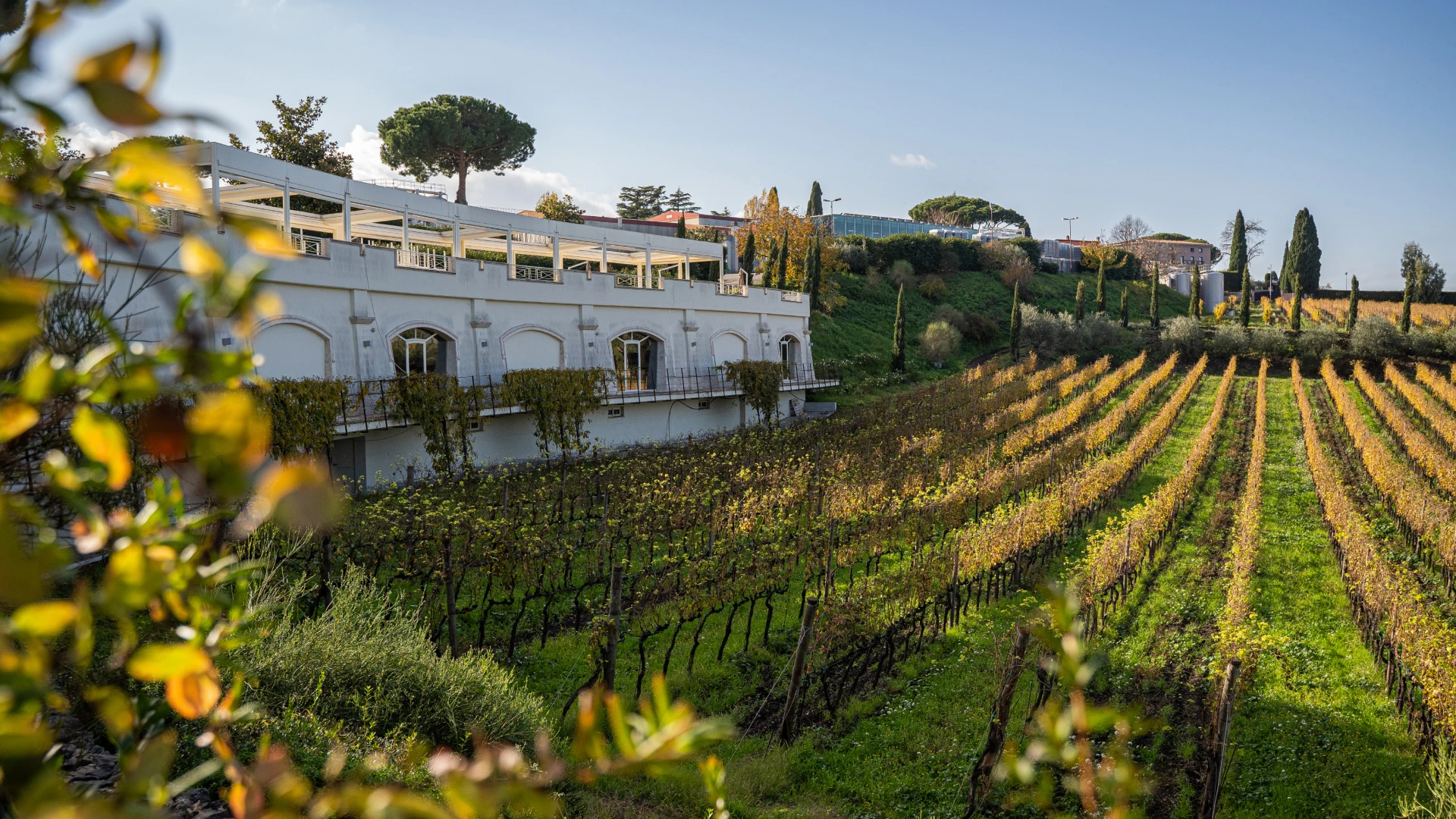 The most typical wines of the Castelli Romani region include those produced by Poggio Le Volpi. Wines that can tell the story of the region, the offspring of thirty-five hectares of pure magic.
We are located in the Roman countryside, in Monte Porzio Catone, on the estate overlooked by Epos Bistrot and Barrique Spazio Eventi, 30 minutes from the centre of Rome.
"Epos", from the ancient Greek, means story, and this is precisely the intention of the owners of the house, Felice Mergè and Rossella Macchia. Telling the story of the Castelli Romani wine region, combining the Poggio Le Volpi zero-km wines with the dishes of its cuisine.
A stop at Epos: a unique food and wine experience
Tasting is a moment of great importance in the overall experience offered by Epos Bistrot.
The breathtaking view of the Roman countryside and the evocative and relaxing atmosphere that can be experienced at the Location make every visit to Epos Bistrot a multi-sensory food and wine experience.
Visitors' eyes are drawn to the rows of vines in the distance, the taste of the unique flavour of the dishes of Chef De Bellis, and the smell of the unmistakable aroma of the wines.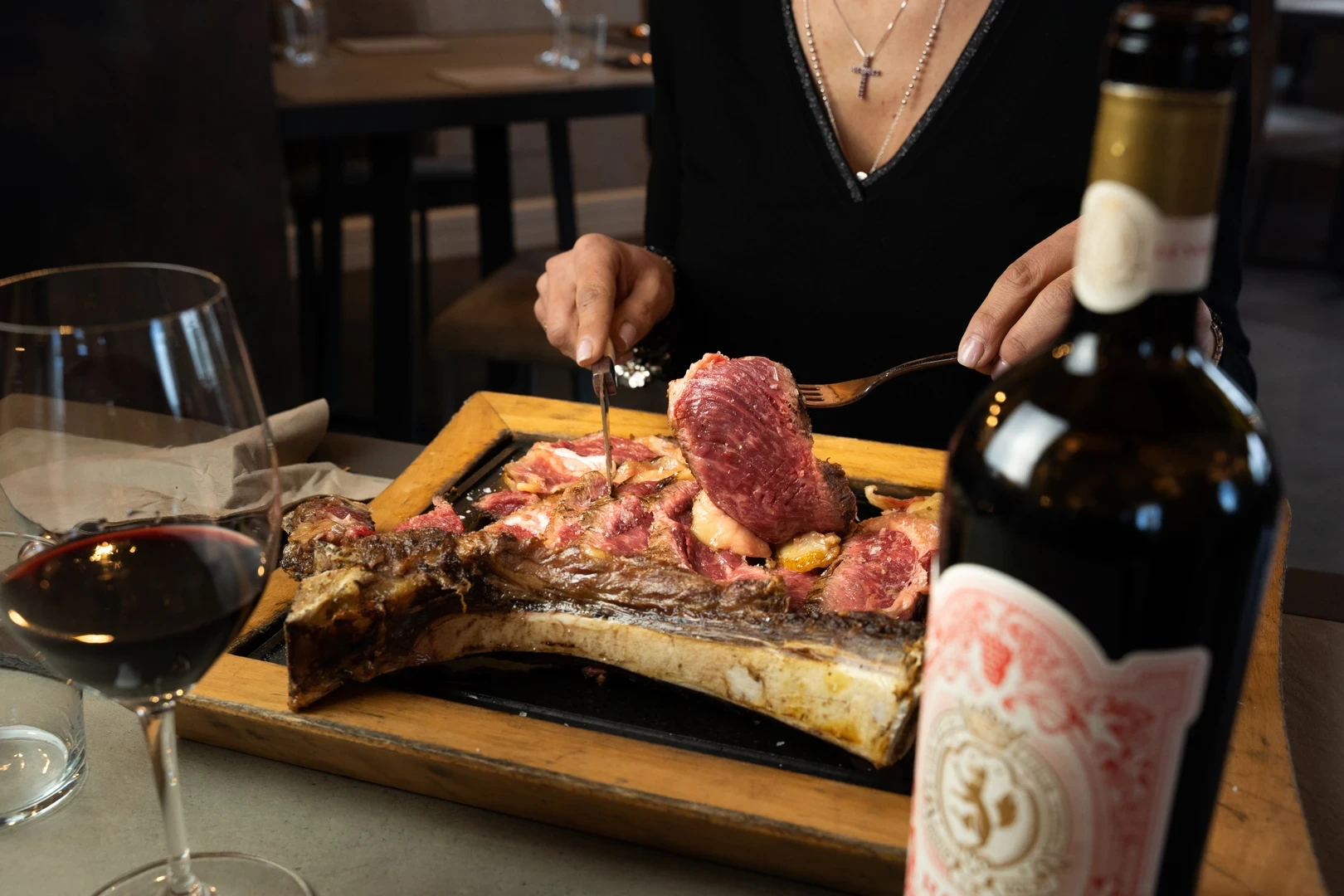 Let yourself be won over by the quality of the dishes and wines of Poggio Le Volpi, the attention to detail and the bucolic setting.
Discover the true essence of the cuisine and local wines of the Castelli Romani region.
Enjoy a unique experience at Epos Bistrot and really immerse yourself in the gastronomic culture of the region.
Book now !